1st Hybrid workshop fully in Spanish for families with DMD.
1er Taller Hybrido para Familias con DMD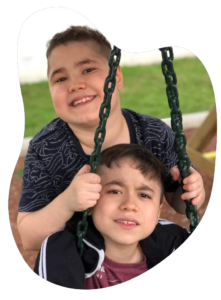 Date:
Saturday,
Octoer 8, 2022
Where:
Embassy Suites by Hilton
Dallas DFW Airport South
4650 W Airport Fwy,
Irving, TX, 75062
What is the 1st Hybrid workshop for families with DMD?
To educate, empower & advocate for the Hispanic community, help with Resources, advocacy & education in rare diseases, specializing in Duchenne Muscular Dystrophy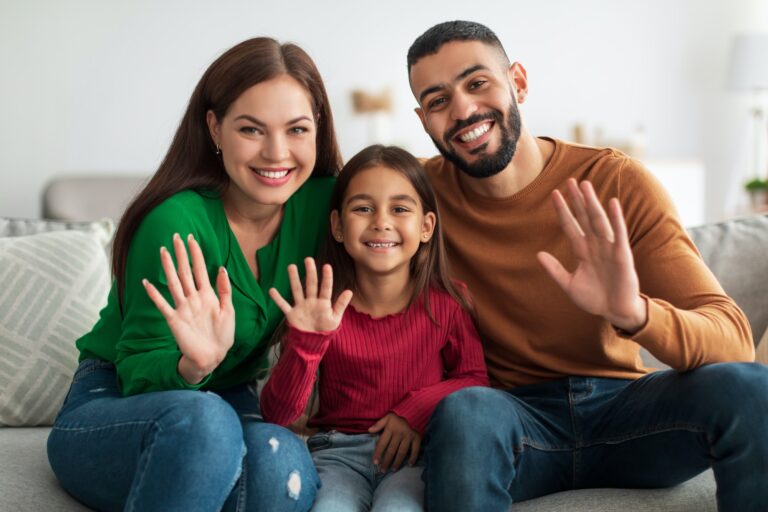 What is the 1st Hybrid workshop for families with DMD?
The first ever workshop specializing in Duchenne Muscular Dystrophy to be provided entirely in Spanish to Hispanic families in the U.S.A. All speakers and informational materials will be provided completely in Spanish. Sponsors' materials are preferred to be in Spanish. Translation services in English will not be available.
We are dedicated to bringing the newest and most up-to-date information to our Spanish-speaking families who are often forgotten by the traditional medical field. All our projects aim to increase knowledge of, reduce, and eliminate health disparities and include significant racial and minority group participation.
The 1st Akari Hybrid Workshop will be held in person in Dallas, TX, with a Zoom webinar option for families to attend.
We will be Introducing the new head of our Medical Advisory Board, Dr. Diana Castro who will be speaking more about her new clinic and support to the Duchenne community in the Texas area.
Currently, The Akari Foundation serves 400 plus DMD families.
According to Census.gov, The Hispanic & Latino population grew from 50.5 million (16.3% of the U.S. population) in 2010 to 62.1 million (18.7%) in 2020. Between 2010 and 2020, the Hispanic or Latino population grew by 23%. Slightly more than half (51.1%) of the total U.S. population growth between 2010 and 2020 came from growth in the Hispanic or Latino population.
According to the National Center on Minority Health and Health Disparities (NCMHD)
Ethnic and racial minorities may also experience a higher incidence and prevalence of rare diseases than the general population for genetic and otherwise. There are still significant disparities in disease development risk, symptoms' severity, and mortality. Indeed, racial and ethnic minorities and other underserved populations are likely to experience even more significant barriers to screening, diagnosis, services & treatment of rare diseases than common conditions due to various cultural, socioeconomic, and environmental factors.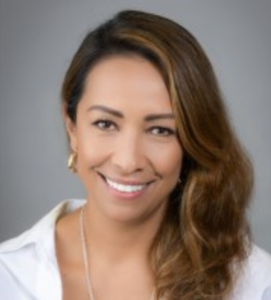 Founder of Neurology and Neuromuscular Care center. Head of the medical advisory board with The Akari Foundation.
A board-certified neurologist, neuromuscular physician, and researcher have conducted multiple clinical trials in SMA, DMD, and Charcot-Marie-Tooth (CMT), among other conditions. Dr. Castro has had many peer-reviewed publications, book chapters, and multiple national and international lectures in English and Spanish. She also sits on several national medical advisory boards and steering committees.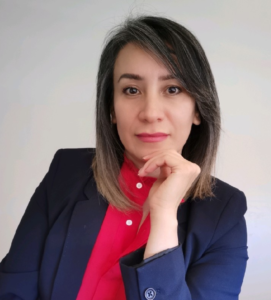 Psycologist & Thanatologist
Psychotherapist, Thanatologist, DMD mother.

Fabiola is the Head of our Ambassador Program initiative that allows parents with experience in rare diseases & DMD to lead and conduct the accompaniment of the newly diagnosed families.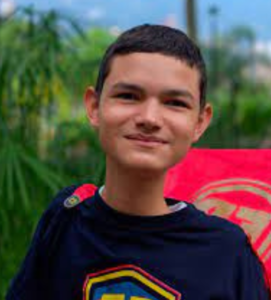 A young man who learned to read on YouTube and made a book. Walking with my mind, 'Walking with my mind' is sold by Amazon. Santiago is 17 yr old DMD patient.
Santiago Will be joining us live via Zoom and will have a small surprise for our attendees.