Ariel and Enrique Nájera the reason for this foundation
Immigrant mother of two daughters 1 with a disease in her right eye and the other one born with a congenital anomaly, she saw how difficult it was to navigate through the medical system due to the language barrier and the legal documentation. She met a family with Twin boys diagnosed with Duchenne Muscular Dystrophy and noticed the lack of information in Spanish about rare diseases and the lack of support for immigrant hispanic families in the United States, she set out to find better possibilities for the children.
Our goal is to create communication links with other families and bring information about available resources,advocacy and education. To that end we have created a website 100% in Spanish specialized in Duchenne Muscular Dystrophy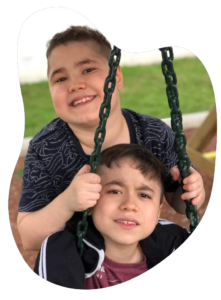 To educate, empower & advocate to the Hispanic Immigrant community, help with Resources, advocacy & education in rare diseases, specializing in Duchenne Muscular Dystrophy.
To create a Holistic Retreat, education & advocacy center.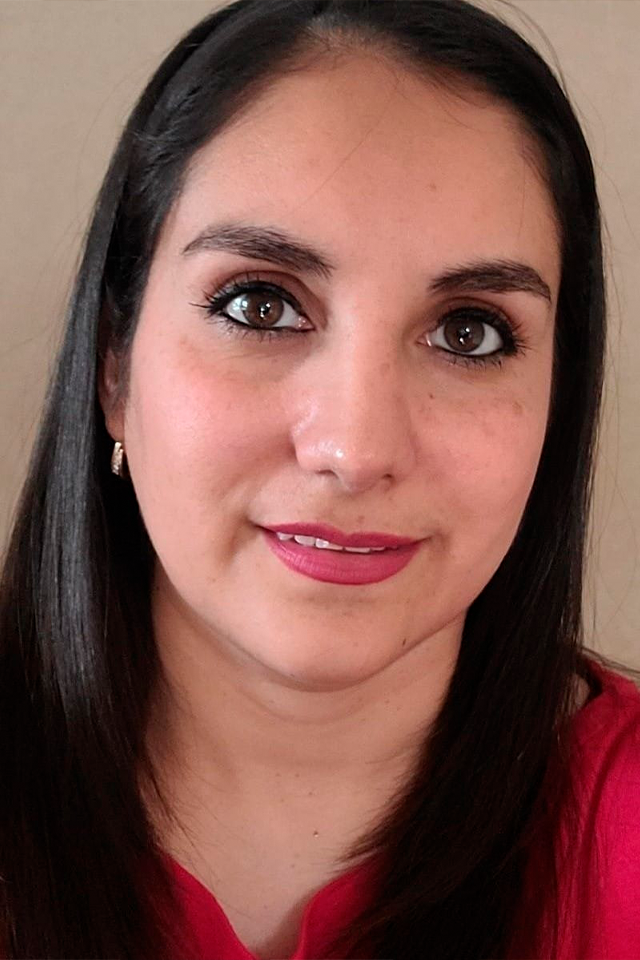 An immigrant single mother came to this country at the age of 19 when she was pregnant with her eldest daughter, now 26 years old, who was born with a congenital anomaly in her right hand and her daughter, under 12 years old, who had a disease in her right eye where she was close of losing sight several times.
She spent years in hospitals and clinics taking her daughters to therapy, and as an undocumented immigrant, she saw how difficult it was to care for someone with special needs under those circumstances.
After meeting the children of her ex-partner and learning about their disease and seeing how difficult it was to find information in Spanish and support for immigrants with this disease, she set out to find a way to support Hispanic families who are going through this disease, thus The Akari Foundation was born.
EVENTS OUTREACH COORDINATOR
As the owner of his own business and with his experience as an event organizer and manager, Saul is responsible for organizing both Duchenne and rare disease awareness and fundraising events. He is in charge of looking for opportunities to bring information to affected families both to people who are unaware of the disease, he is also responsible for taking care of the name and maintaining the integrity of the brand in all marketing and communication initiatives of the organization.
Originally from Mexico City, she began her career in graphic video and video editing at the age of 20, working as a volunteer in a church in San Antonio Texas, where she learned everything about the world of communication and being able to transmit messages through video.
She met Luisa Leal in 2018, and about her foundation for children with muscular dystrophy (The Akari Foundation) and since that year she has worked first as a volunteer and now part of the team in the technical area, covering the events with photos and videos for social networks, created the webinars and among other things.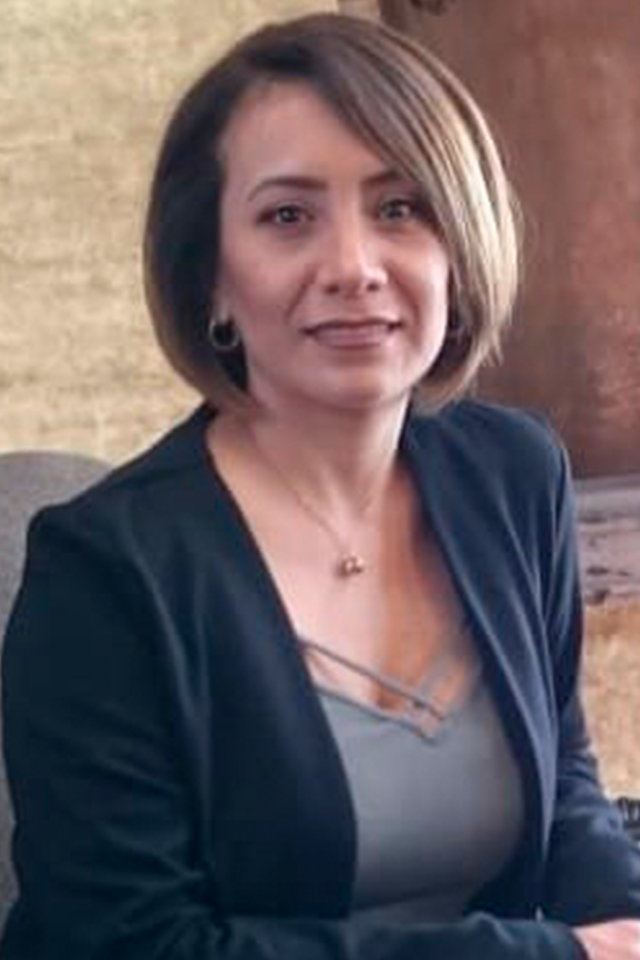 Psychotherapist, mother of Andres, a young man with Duchenne Muscular Dystrophy. To her personal experience in the difficulty and grief of the illness, she added her vocation of service and accompaniment towards others, which led her to complete her degree in Psychology, then to intensify her training by completing a Master's Degree in Thanatology and Sense of Life; as well as diploma courses in Thanatology and Psycho-Oncology, workshops, conferences, and various courses, all in her constant motivation to improve strategies to achieve change, especially in individuals and families who are undergoing complicated circumstances of grief or loss, helping them to find or restructure their sense of life.
She is currently at The Akari Foundation as a volunteer to become part of the work team where she can apply her personal and professional experience, always thinking on the well-being of patients and their families, with great willingness, empathy and respect.
DIRECTOR OF PATIENT ADVOCACY
Elisa Callejas will serve as Director of Patient Advocacy for the Akari Foundation. She will develop and coordinate information workshops for families affected by Duchenne Muscular Dystrophy.
Elisa has been a volunteer with the Muscular Dystrophy Association (MDA) for four years and has collaborated with the Cure Duchenne organization. She graduated from the University of California, Riverside, and received a Bachelor's degree in Education, Society, and Human Development focusing on Special Education. Elisa spends her spare time with her nephew diagnosed with Duchenne Muscular Dystrophy. Undoubtedly her passion for helping the Duchenne community and her experience will strengthen the mission of the Akari Foundation.
Outreach liaison & Medical Advocate
Susanna Hunanyan, graduated with a bachelor's degree in Molecular Biology from the Universidad Autónoma Metropolitana in Mexico City, with some experience in the field of both Medical interpretation and Translation. She enjoys using her skills to contribute with science communication which led her to organize a couple symposiums and then volunteering at her country of origin with the Birthright Armenia program. She aims to not only expand her expertise in the field of genetics but to also be able to help others who suffer from rare diseases such as DMD by providing the proper education and the resources to empower the community.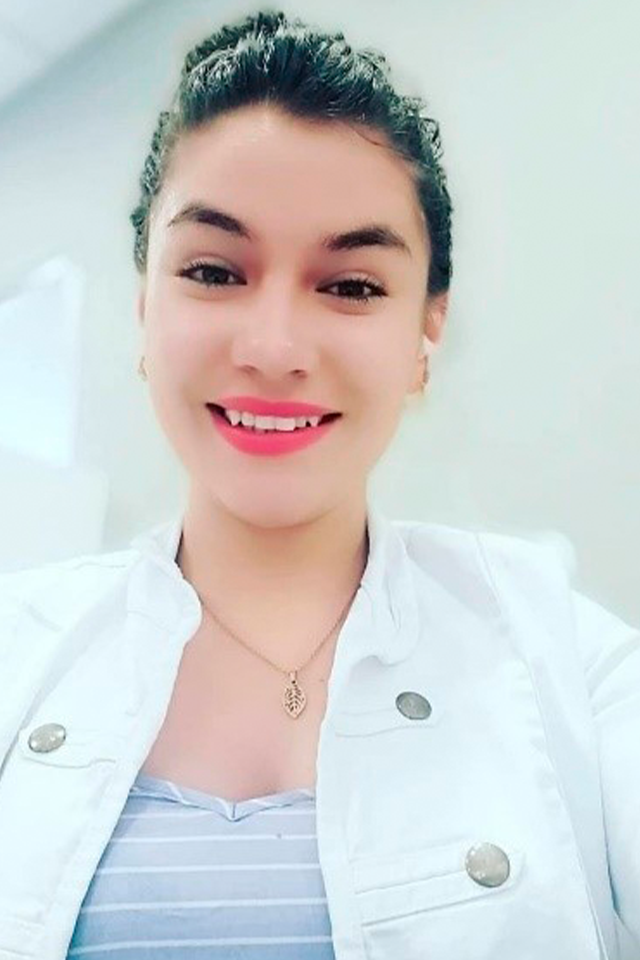 EXECUTIVE ASSISTANT TO THE CEO
An accountant by profession, Carolina is a woman with special attributes in administration and management, currently she is Luisa Leal's personal assistant.
Although she has been with the Foundation for a short time, she has quickly learned its operation and its vision; this has led her to feel more identified with the cause and its vision.
Her personal vision is to be able to connect 100% within the foundation, under the guidance of Luisa Leal, and she hopes to travel to the United States at some point in her life and be present in all the foundation's projects.
.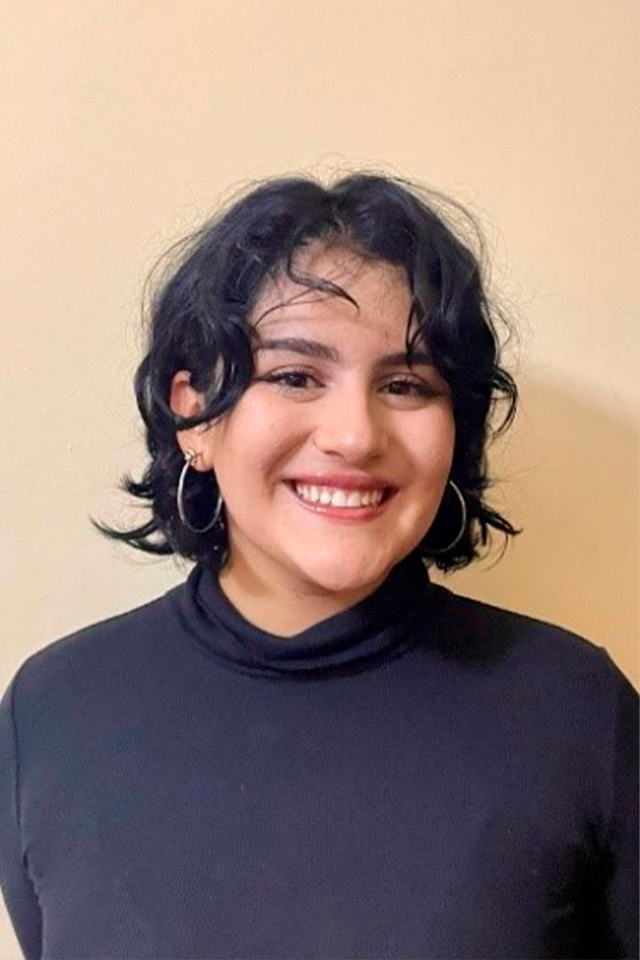 EXECUTIVE OF RESEARCH & COMMUNITY
She was born in Xalapa, Veracruz and at age eight she moved with her family to Houston, Texas. She graduated with the highest average in her class from middle school. She has known the Akari Foundation doing her social service from high school and she loved working in the organization because she is passionate about working to help her community, and especially those who need it most, such as those who are affected by Duchenne muscular dystrophy.
ENGLISH/SPANISH MEDICAL TRANSLATOR
He owns his translation services school and has 22 years of experience in professional English to Spanish and Spanish to English translations. he got to know the work of her niece Luisa Leal and The Akari Foundation and he decided to help because he wants people to access and know the information about Duchenne muscular dystrophy in English and Spanish and thus help many families.
Director of Family Support and Social Services
Journalist and mediator by profession, María is also the mother of a boy with Duchenne Muscular Dystrophy.
Her primary role as Director of Family Support and Social Services is to stay in direct contact with families in need. She works closely with a team of parents and professionals to provide help and support to other families with any questions or concerns about how to navigate this disease.
With vast experience within the Duchenne community as CEO of her own patient organization in Argentina, Maria is committed to working closely with each family and addressing their needs.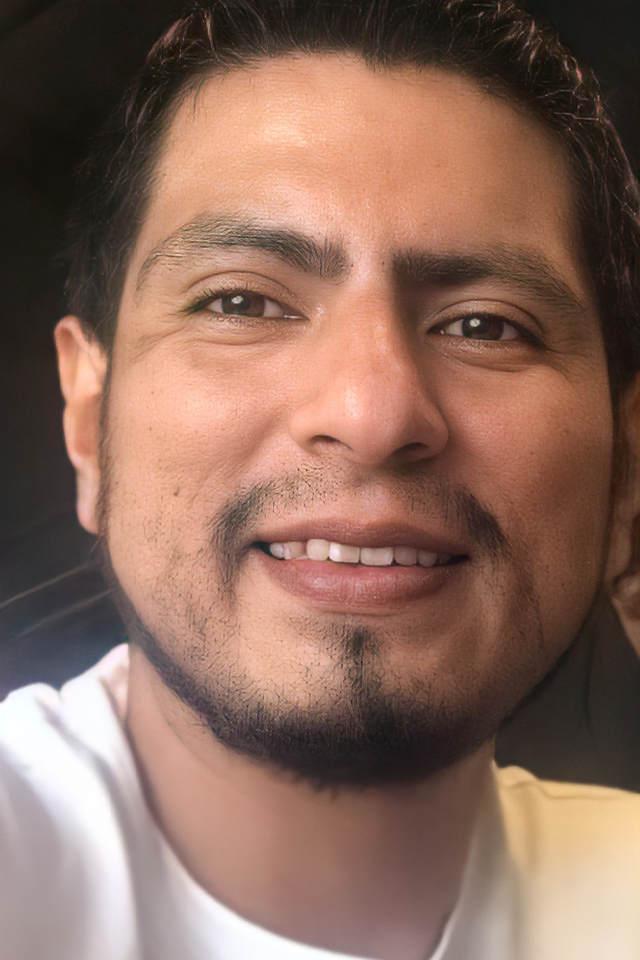 Executive Volunteer and Development Coordinator
Financial Administrator and university teacher in undergraduate and graduate education, he has a master's degree in creation and development of small and medium companies, a diploma in project preparation, management and evaluation and another in university management and higher education. Much of her professional career was spent in private banking, taught financial classes and worked in a non-profit organization that supports single mothers, heads of households and children and young people with disabilities, where she created the support program for patients. with muscular dystrophy in your country.
He is the parent and caregiver of a child with Duchenne Muscular Dystrophy and thanks to his commitment to the Duchenne community, he is a volunteer at The Akari Foundation where his professional experience as a staff manages to be a valuable contribution to the families and underserved Hispanic community.
SOCIAL MEDIA Y WEB DIRECTOR
Graphic designer with an emphasis on digital marketing, graduated from the National University of Colombia.
He has worked in companies such as Cúcuta Deportivo FC and Bogotá FC; currently founder of Creassa, a digital marketing company with clients on different continents.
Andrés began working at Akari Foundation since December 2020; after meeting Luisa and her vision, he decided to join this beautiful cause by contributing his knowledge in social media and design.
Little by little, he has come to know more about the foundation and its cause, which has led him to fall in love with this project.
About "The Akari Foundation"